Wow, look at that – what a beautiful landscape: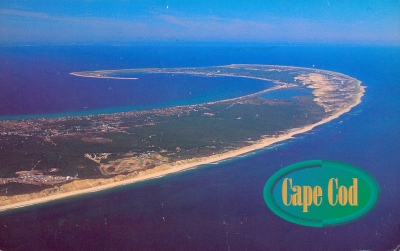 This lovely postcard is coming from Linda "out of the garden". When I'm reading her entry right there is another postcard on it's way? That would be a great surprise!
She writes: Cape Cod is close enough to visit by car, with lovely ocean beaches, bays and islands. If you are ever in Massachusetts please try to visit!
I wish I could go there right now!
Thanks also to Meeta for the great idea of "Blogger Postcards from the World"! And here you can see the postcard I sent some days ago.
Update 8.8.06:
How nice ist that: today another postcard from Linda has arrived!
It shows Copper Country in Michigan's Upper Peninsula with beautiful hills, quaint villages and scenic harbors. Thank you so much, Linda!