Some time ago Meeta invited me to join the "Blogger Postcards from the World" – what a great idea!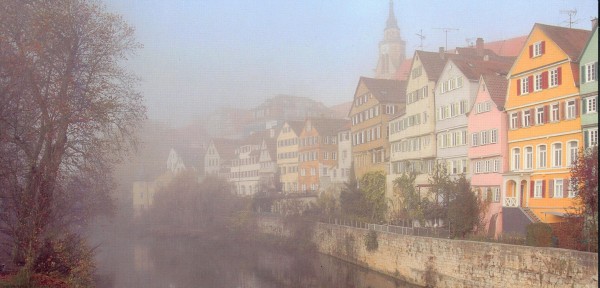 This is a postcard of Tübingen, the town where I was born. It is a nice and lively university town (even if it doesn't look like that here…) near Stuttgart in the south of Germany. It shows some of the old houses at the river Neckar, the so called "Neckarfront"
Now the postcard is on its way….